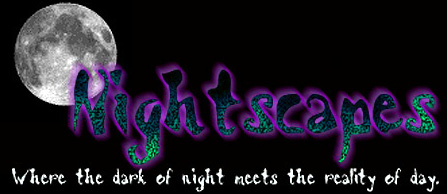 AUGUST 1997


Volume 1 Number 2
| | | |
| --- | --- | --- |
| EDITOR | | ART DIRECTOR |
| Edward P. Berglund | | Corey T. Whitworth |

WELCOME TO ISSUE # 2 OF NIGHTSCAPES

Nightscapes is an electronic magazine that is devoted to the Cthulhu Mythos of H.P. Lovecraft and all those creators who have followed. We hope to entertain you with fiction, artwork, poetry, and whatever else happens to come our way, whatever guise it may be in, as long as it deals with the Cthulhu Mythos.


Our first issue was somewhat meagre at only 20,000 words, but we made our goal of 50,000 words of fiction (actually 52,000). We will always need the help of you, the reader and/or creator, for without you, we do not have a magazine. If you are a writer, artist, gamer, what-have-you, let us showcase your creations. All we ask is that whatever you submit, that it not have appeared on the Intrnet before now. We will be using one reprint story per issue, but this will be from the print media. If you are a reader, and you know of a story that appeared in the fanzines of the late 70's/early 80's that you think is worth reprinting, let us know. We'll try and get in contact with the author to get his permission to reprint it. Contact us at Nightscapes.


In this issue we have two authors whom we are not in contact with. The last we heard from them, Edward M. Kane worked for a private detective agency in Brooklyn and James W. Shoffner lived in Fort Walton Beach, Florida. If you know either of these two gentlemen, we would appreciate their mailing addresses and, if they have one, their email addresses.


For the fan of H.P. Lovecraft's Cthulhu Mythos, there is never enough new stories. And a Mythos story doesn't have to be entirely in the Lovecraft mode. We have seen Mythos stories written as science fiction, fantasies, mysteries, westerns, and even romance tales. Whatever the genré, we hope you will enjoy what the creators have prepared, and we present to you, under the Nightscapes banner!

NOTICE! If you were not here for Nightscapes # 1, or, heaven forbid, you didn't finish reading it, you can still access it.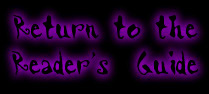 © 1997 Edward P. Berglund

| | |
| --- | --- |
| | Graphics © 1997 Old Arkham Graphics Design. All rights reserved. Email to: Corey T. Whitworth. |
Created: August 11, 1997; Current Update: August 9, 2004